Making our bows
Learn how we've been making our bows for the past 30 years and what makes them such a popular choice.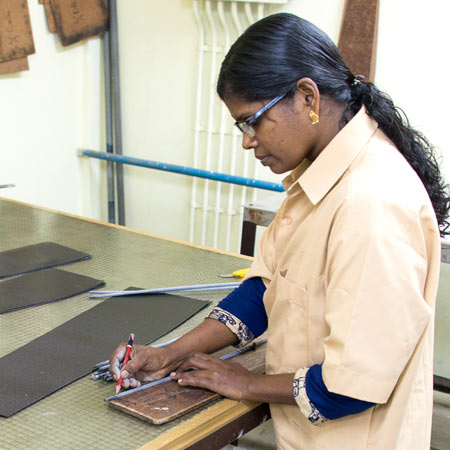 How P&H Bows are made
P&H bow sticks are made using two main materials, carbon fibre cloth and glass fibre cloth. The Standard P&H bows are made in fibreglass pre-impregnated cloth. This means that the fibreglass cloth is impregnated with catalysed resin. We then cut the cloth to a designed shape that has been developed over a 30 year period to give the exact stiffness and elasticity required for our bows. The cloth is then hot rolled onto a mandrel which produces the tubular bow stick. The bow sticks are cured in an autoclave (oven) and the precise curve is introduced.
The advantages of this process are high quality moulded products with excellent strength to weight ratio and accurate control of thickness. 'Prepreg' also gives the advantage of a much cleaner working process when compared to other traditional 'laying up', vacuum bagging or infused resin processes commonly used – something we recognise is of great value in our production environment.
We use a number of materials for our component parts. The frog, tip, cam wedge and slide on the standard P&H fibreglass range are made of ABS and we make them ourselves as an injection moulding together with machined metal parts. The Carbon range uses ebony wood and silver plated metal parts.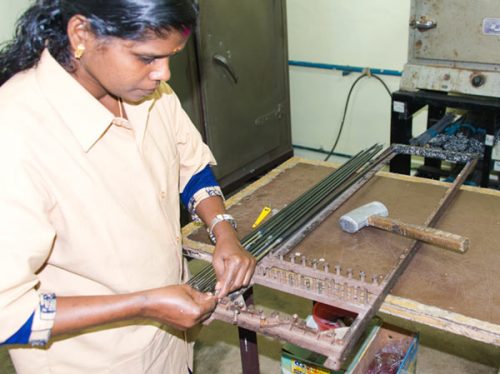 Why Carbon fibre?
We produce our carbon fibre range of bows in a similar way to fibreglass although the material is different. Carbon fibre offers greater strength to weight ratio than fibreglass but does not offer such good impact resistance. The carbon bow stick is stiffer than the fibreglass and lighter which can give the player greater sensitivity when bowing the strings.
There are many different carbon fibre bows on the market, of different quality and price. They are produced using a number of different manufacturing processes in a variety of carbon composite materials.
P&H carbon bows are made of a high quality pre-impregnated cross weave cloth. This material benefits from tightly controlled resin/catalyst levels throughout which means greater consistency of resin curing along the length of the bow stick; put simply, it helps to control the weight and balance of the bow stick.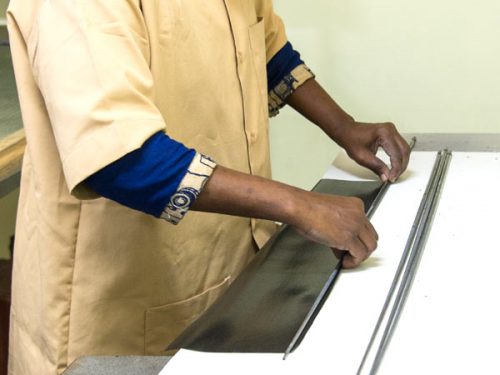 An alternative to Wood
Traditional violin bows are manufactured from exotic hardwoods. The most sought after wood is Pernambuco (Caesalpinia echinata) which grows in Brazil. It is protected under CITES regulations after the Brazilian government recognised the threat to the tree species.
Today Pernambuco is reserved for the highest quality wooden bows, however the majority of wooden bows continue to be made of exotic hardwoods such as Massaranduba, Ipe and other Brazilian hardwoods as they possess similar characteristics to Pernambuco and are often sold as Brazilwood. These types of hardwood are very dense and have a high modulus of elasticity, meaning that the wood can flex without breaking.
At P&H we recognise that some players will prefer to use a wooden bow, however the need for a sustainable approach to the use of exotic hardwoods must be considered. P&H fibreglass and carbon fibre bows are designed to give the same characteristics as a hardwood bow with the benefit of durability.